Pay monthly and get an exciting new selection of healthy protein snacks delivered to your home or workplace.
4 Great Subscription Boxes to Choose From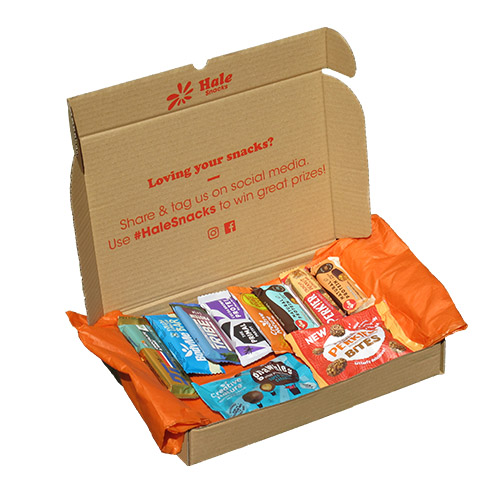 10 great tasting vegan friendly protein snacks, in a convenient box that is delivered straight through your letterbox.
The Woodland Box (15 Item)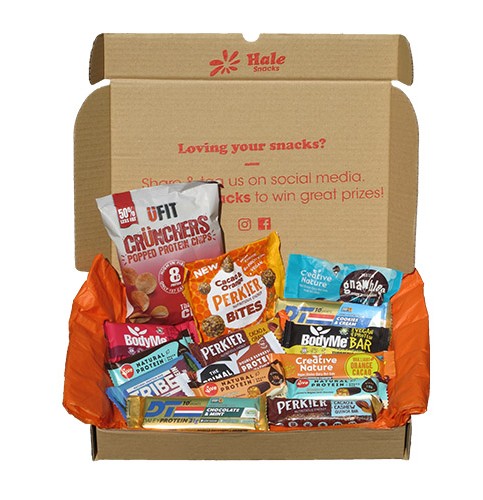 The medium box with 15 tasty plant powered protein snacks. Perfect for both home and work.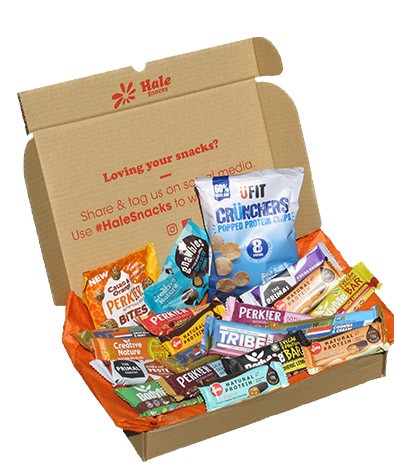 The ultimate protein subscription box, packed with 20 delicious vegan friendly protein bars and bagged snacks. 
The Gluten Free Meadow Box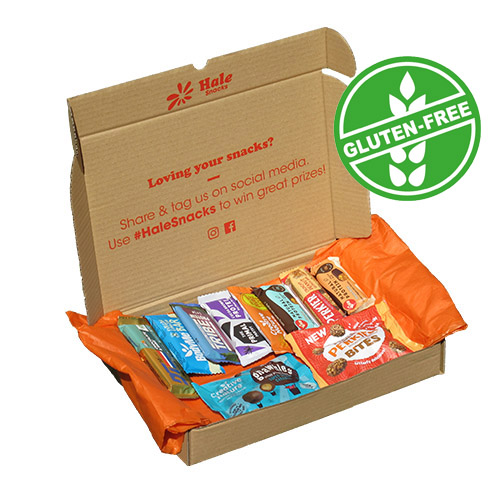 10 carefully selected tasty Gluten Free plant based protein snacks in a convenient letterbox friendly box.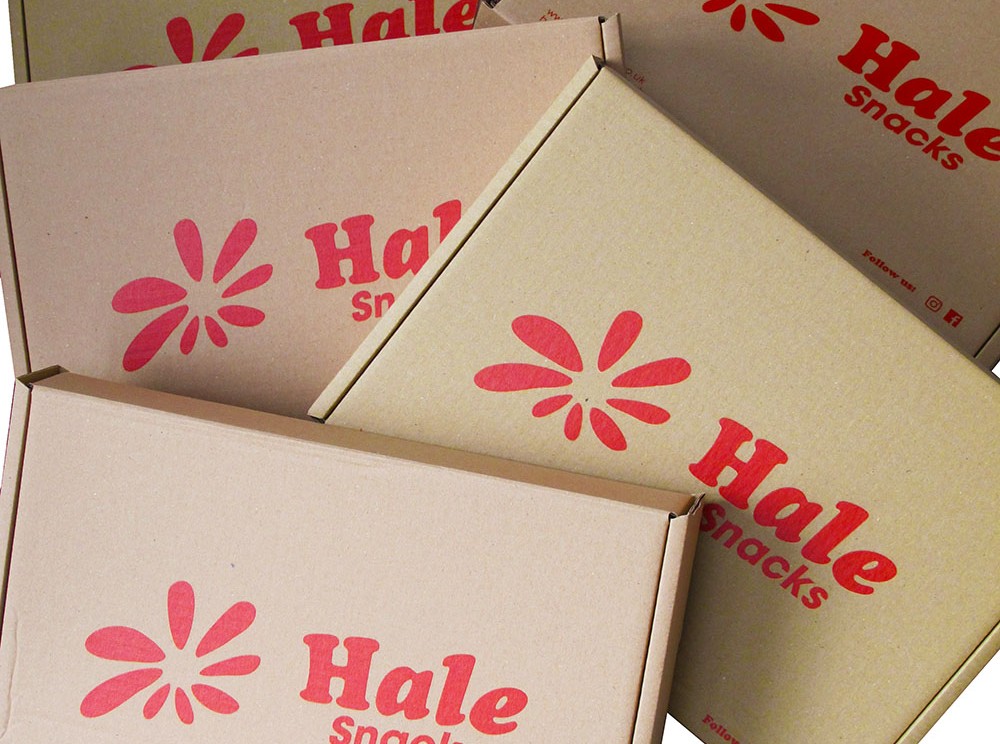 Free UK Shipping On All Boxes
There are no nasty delivery charges when you get to the checkout. The price you see is the price you pay. 
Join the 100's of happy Hale Snacks subscribers today and experience the joy from always having a healthy snack when you want it, where you want it. 
International shipping is available to certain European countries, click here for more info.